The following is a collection of sources, on various substances, that have a substantial cognition-increasing reputation. This is by no means every substance that may do so. More will be added, and existing ones built upon, as time permits!
Research principles…
Information was found on scholar.google.com (google scholar) by typing such search terms in as, along with the substance in question, "cognition", or "nootropic". When possible, systematic reviews and meta-analyses are cited. Additionally, none of these sources are more than ten years old, and many have been peer-reviewed. Depending on volume of relevant studies discovered, results were scanned for several pages (three or more), after which keywords were changed.
I do cite sources that deal with subjects who aren't entirely healthy to begin with. For instance, one about the ability of modafinil to normalize learning in methamphetamine users. Stimulants have a significant reputation for increasing various domains of cognition. As such, the study relates to healthy individuals, though indirectly.
On the other hand, such studies may not be valid. Pharmacological Enhancement of Memory and Executive Functioning in Laboratory Animals discusses how normal subjects might respond to a supplement or drug in a completely different manner than someone with a condition that affects their cognition. Also discussed are such potential issues as using animals to implicate claims regarding humans, and how increasing one cognitive domain, may decrease another.
It's very important here to state that the best cognitive enhancers, in my opinion, are the fruits of nature:
Physically working, continuing to become stronger through regular exercise
Mentally working, routinely reading a complicated book, or perhaps habitually engaging others in intellectual conversation
Spiritually working, going out of your way to do good deeds (mitsvahs) for others, maybe cultivating daily meditation, or praying
There is no pill such as that in the movie Limitless.
Furthermore, all medicines can also be poisons. For instance, a typical dose of memantine is 5 mg. At 30 mg, it tends to impair cognition much more than it enhances it.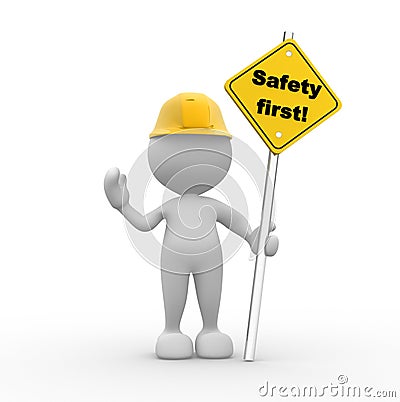 Here we have the outline…
Tobacco

Dip tobacco
Nicotine
Smoked tobacco

Fish oil
Ginko biloba
Caffeine
Classic stimulants

Amphetamine
Methylphenidate
Methamphetamine

Antidepressants
Modafinil/armodafinil/adrafinil
Racetams
Hydergine/ergot alkaloids
MAO-B inhibitors
Memantine
Acetylchollinesterase inhibitors
Acetylcholline precursors
As we see in the image below, there are many more substances that may have nootorpic potential, than this section covers. One thing to keep in mind is, no psychotropic chemical is without its negatives. For instance, we see adderall as occupying the highest mean rating position. But this states nothing of its risk for producing severe side effects, including psychosis, agitation, addiction, and even neurotoxicity. And if you're caught with even a few pills and don't have a prescription, they could stick you with a felony, which stays on your legal record for life. Felons have an extremely difficult time securing good jobs.
Ginko biloba

Cognition overall
Memory effects in the healthy
In those with alzheimer's disease/dementia
Fish oil

One source cites disappointing results in evaluating studies
For ADHD
For memory
For cognition

No benefit for decline in cognition
Increased working memory and learning capacity
Decreased risky decision-making in the cognitively health
Tobacco products

Dip tobacco
Nicotine

For the record, researchers concur that "The abuse potential of pharmaceutical nicotine is thought to be low." 4,700 other chemicals go into a cigarette
A few cognitive abilities were enhanced 
Its neurological mechanism  is consistent with that of cognitive output and enhancement
A meta-analysis reviewed 41 well-designed studies assessing nine domains of cognition, each including smokers and non-smokers

Six of the nine were improved: working memory, fine motor skills, short-term episodic memory, attention related to accuracy and response time, and attention orientation

A systematic review of nicotine-induced changes in cognition and brain activity, led to several conclusions

It activates brain regions associated with cognition and reward, which overlap
It leads to greater sustained attention, selective attention, and working memory
This was found in the cognition in smokers, smokers who were deprived of cigarettes for a period, and in non-smokers

It improves the ability to consolidate memory
A systematic review found it to enhance cognition
Even a single dose improves attention
Low doses=improved memory and learning in rats
Through binding to the α-7 subunit

Smoked tobacco

As duration and intensity of smoking increases, so does eventual cognitive impairment

The good news: risk can steadily decrease after quitting

Harms cognition through oxidative stress and inflammation
May in fact cause accelerated aging in general
At midlife, one study reported multiple negative effects of smoking
More Alzheimer's disease, dementia, and heart-related issue
Causes the risk of dementia to go up by 16% to 27%, and Alzheimer's disease, 49% to 79%
One study reviewed several associations of two or more packs a day at midlife

A "dramatic increase in dementia"
A greater incidence of Alzheimer's Disease
Three times the likelihood of contracting vascular dementia

In young adults

lesser spatial working memory, less ability to sustain attention, and less ability to use executive functions to problem solve

For those with treatment-resistant schizophrenia

Worse cognition, less social adjustment, and more negative symptoms

Over time
Greater chance of Alzheimer's Disease
The study under the nicotine heading above, also found these cognitive improvements in smokers
We're now moving on to the pill/pharmaceuticals. As a general rule, they are more risky, and pervasive, than natural products.
Classic stimulants

These substances just  enhance productivity, and cognition in a few areas, only when under the influence
Amphetamine
Methylphenidate
Methamphetamine

More accurate on choice recognition task
Has extremely limited medical use
Quite unhealthy for the brain, an extremely addictive neuorotoxin in many ways, use is just about never justified, as it slashes the brain to ribbons
Antidepressants

Well-known is the idea that depression itself oftentimes dampens cognition
A recent systematic review of over 65 trials assessing the effects of a large portion of popular antidepressants when dosed once, findin gno positive, and one negative: greater fatigue
SSRIs and MAOIs used as monotherapy (one threapy) for alzheimer's disease
A meta-analysis discovered that tricyclic antidepressants work better than SSRIs for those with parkinsons disease
Bupropion
Modafinil (*and armodafinil and adrafinil*), deemed "eugeroics", "wakfulness-promoters")

A systematic review, taking into consideration 45 trials, concluded that it moderately increases attention 
Increased short-term memory storage, and enhanced speed of processing, for low-performers
Combined with cognitive training, improves learning 
Though not beneficial in healthy people, normalization of learning ability in methamphetamine addicts
And in high dose, long term cocaine users, improves memory and attentionimproves memory and attention
A systematic review, finding better attention, greater learning, and improved executive function overall
Enhances, learning, attention, and memory
Enhancement of a few cognitive domains
Better attention for the healthy
Improves wakefulness, memory, and executive functions for the rested
Helps in switching attention
Improves word recall in multiple sclerosis
Helps memory impairment and recognition memory, which is caused by sleep deprivation and maternal separation
In schizophrenia:
For healthy youths, better logical reasoning, reaction time, and problem-solving
A very recent systematic review, involving many authors, determined that it enhances some cognitive domains
Racetams

Improves memory and wakefulness, but healthy subjects were not used
Piracetam
Noopept
Oxiracetam
Hydergine/ergot alkaloids
MAO-B inhibitors

Selegiline/Deprenyl
Rasagiline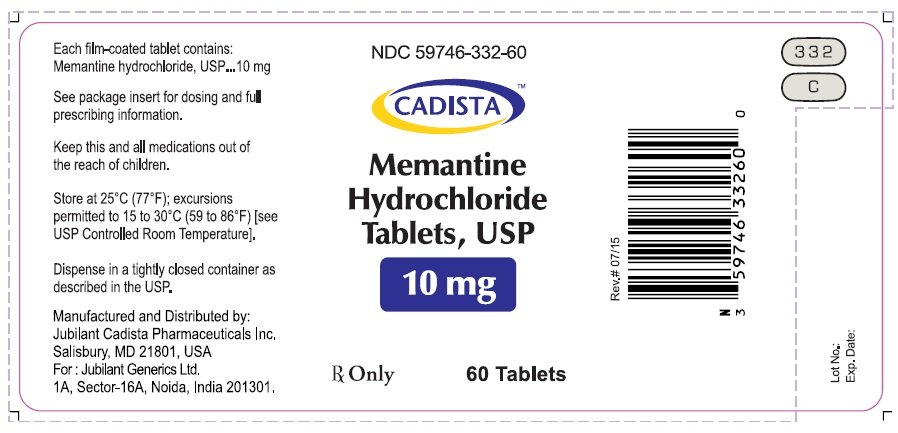 Acetylcholinesterase inhibitors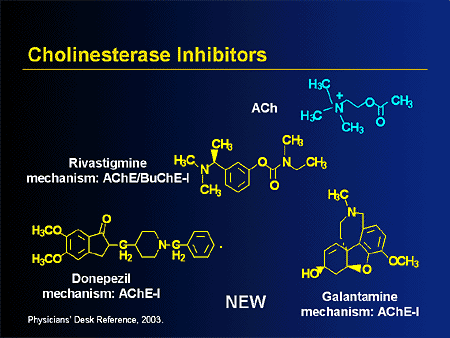 Acetylcholine precursors

Citicoline

In a systematic review, involving 13 studies over 30 years

Improved recovery speed for patients with traumatic brain injury
Increases attention, executive function, and reparation of neurons in people who've recently had strokes
Effective for behavioral, emotional, and cognitive issues
Improves motor skills, attention, behavior, and perception in those with cerebrovascular disease
Promotes greater blood flow in vascular diseases
And in those with alzheimer's, improved circulatory function and cognition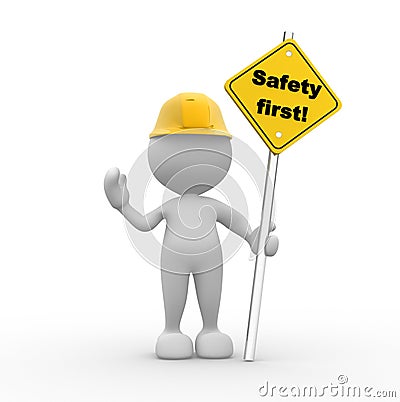 *Armodafinil and adrafinil are, essentially, modafinil. Armodafinil is one of the two very closely related chemicals that make up modafinil. Adrafinil is converted in modafinil by the body, after being ingested.*
Sources: google.scholar.com, studies cited by links (per usual), http://link.springer.com/article/10.1007/s00213-008-1395-1